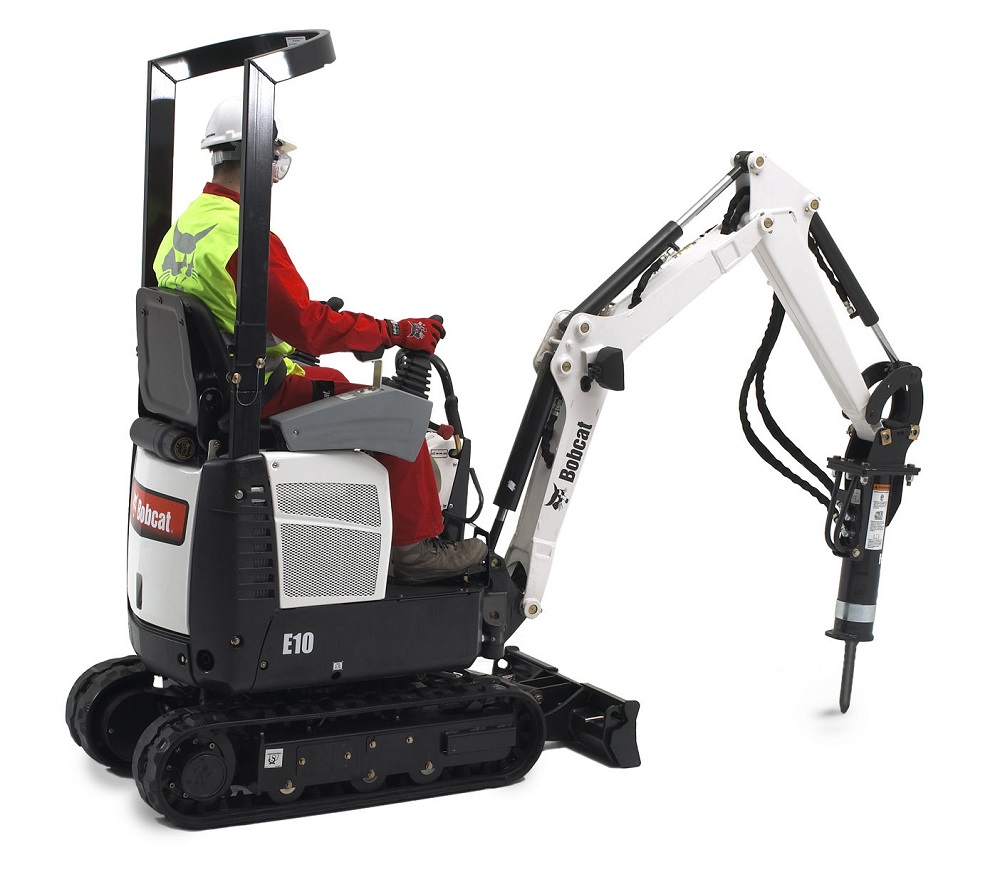 Bobcat E10 Specifications 
The E10 0.8T micro excavator can be used for a variety of tasks, including ground maintenance, demolition, and landscaping. The reduced noise and vibration levels make driving as comfortable as possible for the driver.

For ultimate peace of mind, the Bobcat E10 micro digger also features a retractable undercarriage, two speed operations, and zero tail swing. Additionally, it includes special movable joystick controls for precise operation.

This compact, straightforward micro-excavator is lightweight and portable and can pass through the majority of standard door widths.
Quote Me
Bobcat E10 Video