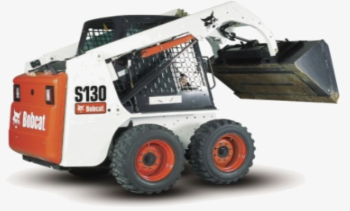 Bobcat S130 Specifications 
The Bobcat S130 Skid Steer Loader has a V2203-M-DI-E2B-BC-3 46 horsepower (gross power) engine. Its cylinders have a total volume of 134.3 cubic inches (displacement).

The Bobcat S130 has a 13.3 gallon fuel capacity.

The Bobcat S130 skid steer loader has a 2634 degree tipping angle.

It is 7.98 feet long without the bucket attached and 10.35 feet long with it. The Bobcat S130's cab has a height of 6.45 feet. It had a 2.96-foot-long wheelbase.
Quote Me