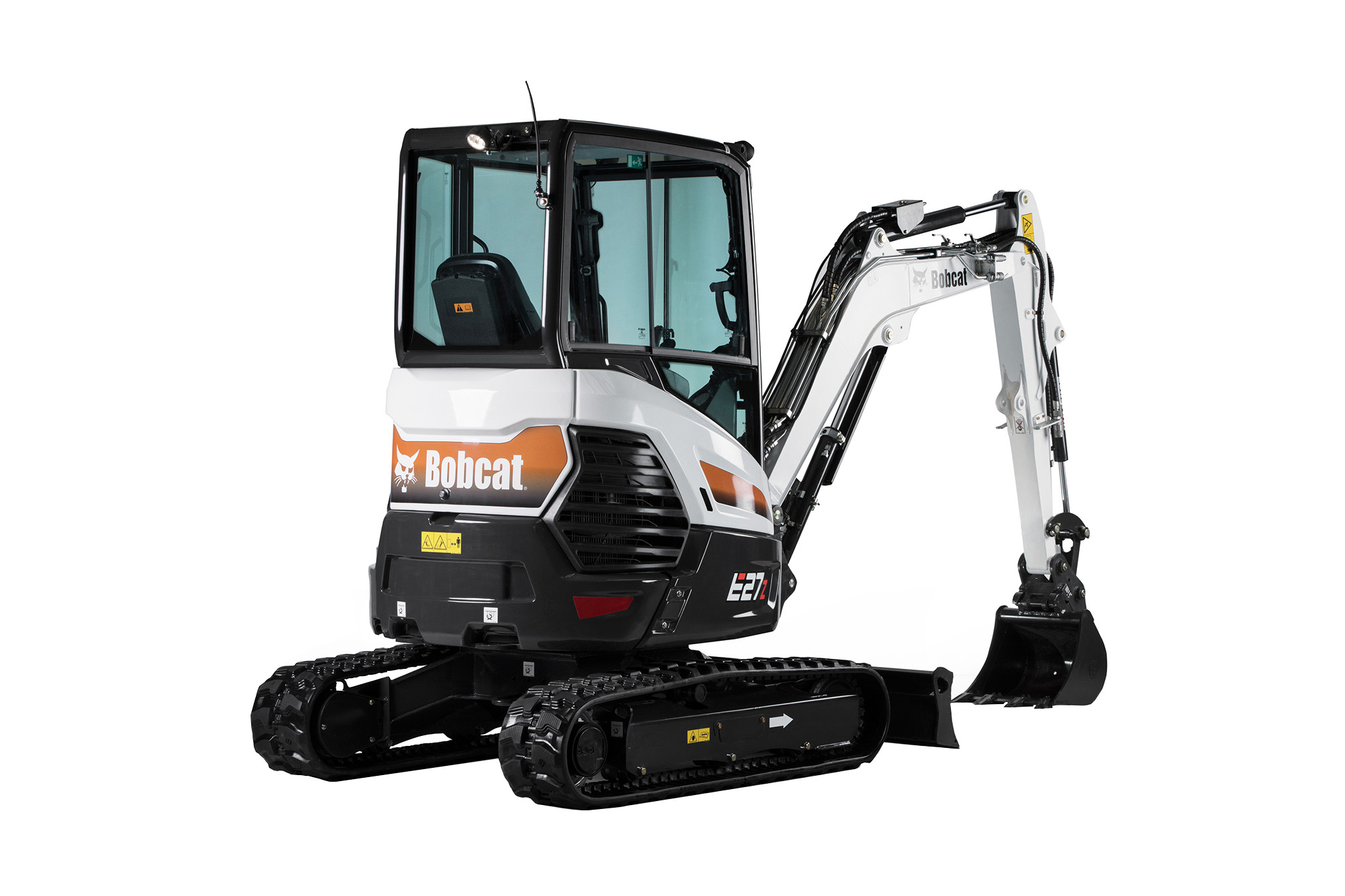 Bobcat E27 Specifications 
The new Bobcat conventional tail swing E27 variation is one of the most prominent models in the line-up of mini diggers. While maintaining a transport weight that is below the weight limits for applicable trailers, it brings a unique combination of class-leading digging capability, increased stability, and breakout forces.

The E27's tail overhang, which is just 280mm, makes it possible to manoeuvre the little excavator in constrained spaces even when a heavy counterweight is chosen as an option. The machine is therefore ideal for use in highly demanding applications where performance and portability are more important than compactness.

All of the comfort elements for which Bobcat is recognised are also present in the E27. For instance, the cab is very roomy and the controls are simple to use. For the finest visibility, the E27 also includes LED lighting. All of this ensures that the operator of this compact digger has the best working conditions during his job.
Quote Me