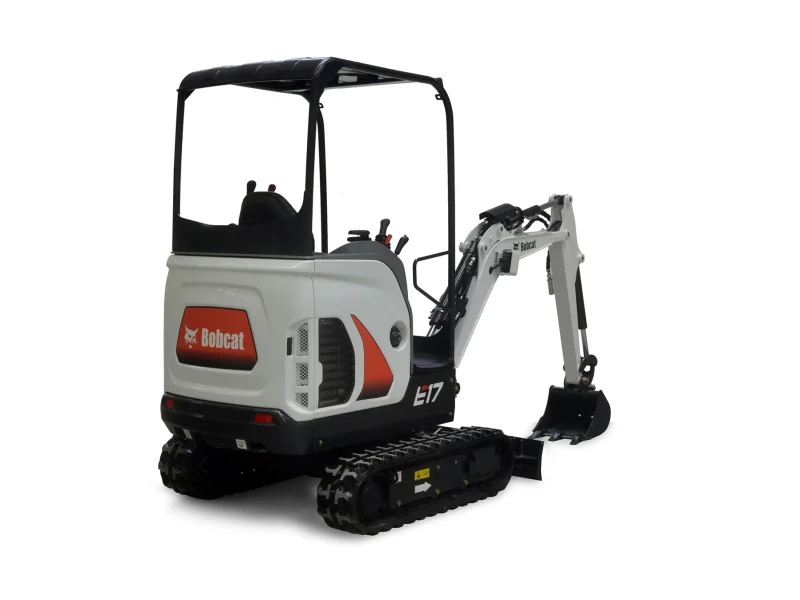 Bobcat E17 Specifications 
When there is restricted access or confined space, our Bobcat E17 Compact Excavators are a very versatile, portable piece of equipment that is frequently rented for use on building or landscaping projects. This small excavator offers outstanding performance for a range of jobs.

The operator may hydraulically retract the undercarriage to a width of just 98 cm, which enables the excavator to fit through doors and other narrow openings.

It may also grow to 136 cm in order to have a bigger footprint and boost performance. The Bobcat E17 mini diggers reduced tail swing increases its adaptability and manoeuvrability in constrained situations.
Quote Me